Servings: 4 kebabs
Fresco Product: Fresco Haloumi cheese
Wow your next BBQ guest with these grilled halloumi and vegetable kebabs. Coated with an Italian marinade and grilled to perfection, these vegetable kebabs with halloumi make for the perfect side dish. The creaminess of the halloumi cheese with the crisp vegetables makes every bite delicious!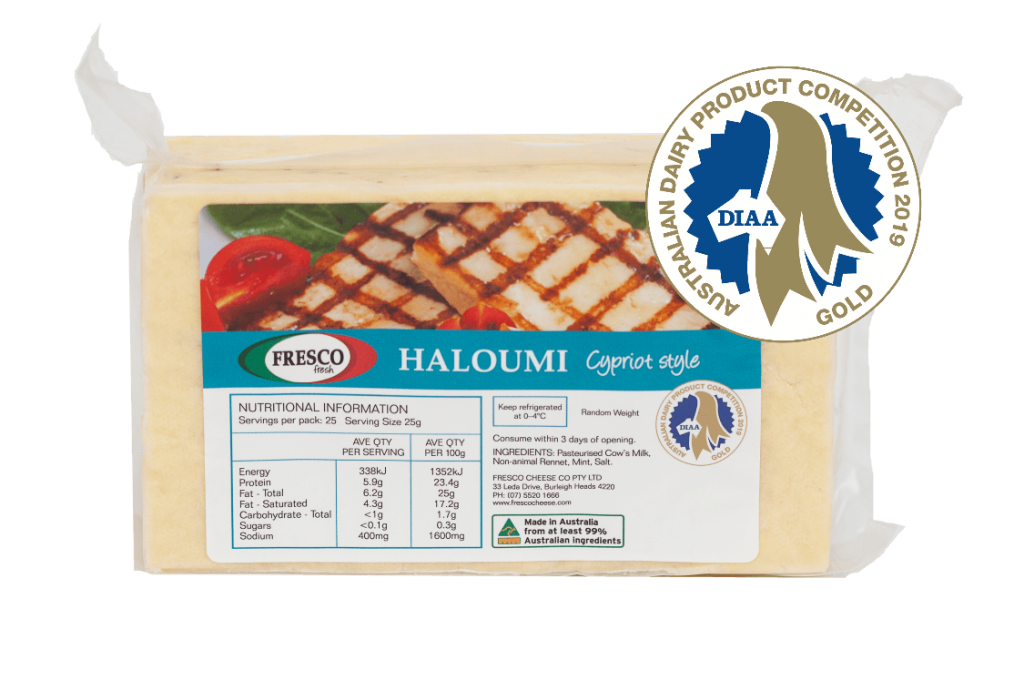 Italian marinade ingredients
2 tbsp olive oil
1 tbsp red wine vinaigrette
1 tbsp lemon juice + some lemon zest
1 tsp Italian seasoning
1 tsp dried parley
¼ tbsp garlic minced
Kebab ingredients
Instructions
Begin by heating the grill to medium-high heat and soaking the skewers in water.
After that, in a large mixing bowl, mix all of the Italian marinade ingredients together.
Next slice the haloumi cheese into 4 cm cubes and the red onion into 4 cm sized pieces. Using a vegetable peeler, peel the zucchini into long ribbons. Put the cubed cheese and
vegetables into the same bowl as the Italian marinade mixture. Toss together until everything is evenly coated.
Time to assemble the kebabs! Thread ingredients onto the skewers by first putting a tomato, then two zucchini ribbons, red onion pieces, and a haloumi cube. Repeat the process until the skewer is full.
Put the skewers on the grill for 5-6 minutes, turning every minute.