Difficulty: Medium
Time: 30 mins
Serves: 6-8
Perfect for: Snack, Side-dish or on its own
Fresco Products: Fresco Paneer
Asian Fusion Done Right! This Indo-Chinese favourite combines creamy Indian-style paneer cheese with a sweet and spicy Manchurian sauce. Paneer is a creamy, mild cheese that compliments the spiciness and tanginess of Asian flavours in the Manchurian sauce perfectly. This dish is a dry version involving pan-frying rather than deep frying for a healthier meal overall. Serve as a starter when entertaining or as a side dish to your favourite Indian meal.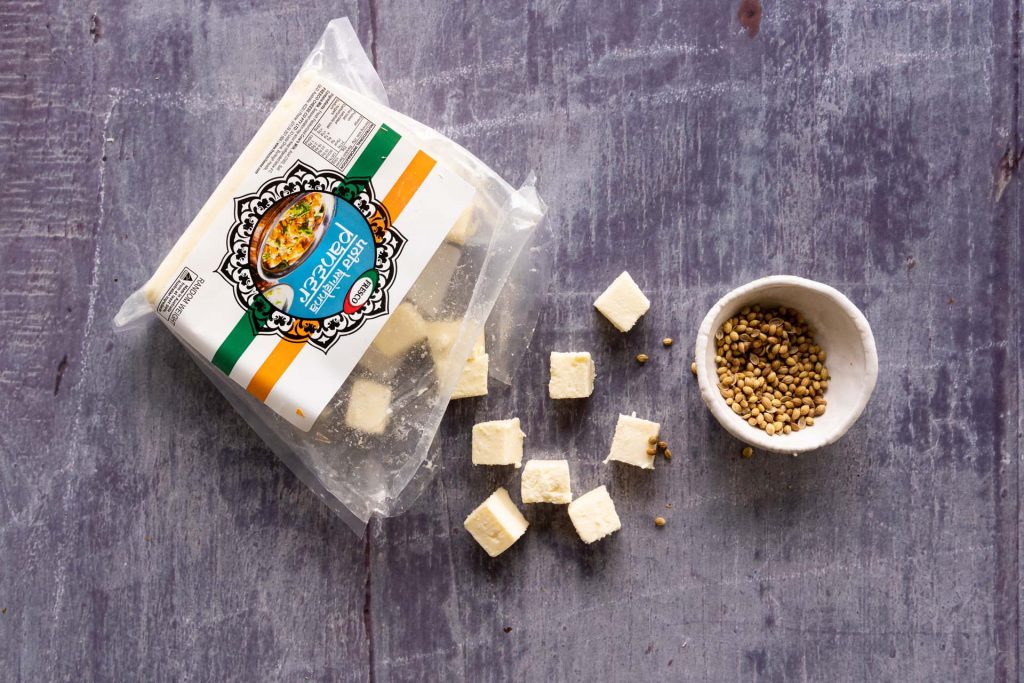 Ingredients
600g of Fresco Paneer
1½ tsp chilli powder
1½ tsp black pepper
1½ tsp salt
5 tbsp corn starch (or plain flour)
3 tbsp olive or canola oil
Method
Fried Paneer
Cut your Fresco Paneer into 2.5cm cubes and place into a mixing bowl
Add chilli powder, black pepper, salt and corn starch
Mix until the paneer is evenly coated
Heat oil in a frying pan until shimmering hot
Place cubes into the pan and fry until a golden brown crust appears on the outside. Don't leave them in too long or it
will dry out the cheese.
Serve onto some paper towel to absorb some of the oil
Add the diced white onion, capsicum, giner, garlic and chilli into a saucepan (the same one the paneer was fried in is fine) and sautee over medium heat until the capsicum is halfway cooked
Add soy sauce, black pepper, chilli powder, sugar and tomato paste. Stir to combine.
You should have leftover corn starch and spice mix in the bowl the paneer was coated in. Add 1/3 a cup of water to this leftover mixture and stir.
Add this starch and water mixture to the pan and simmer for 3-4 minutes over medium heat until thickened
Add the paneer cubes and stir through until all of them are evenly coated in the manchurian sauce
Add a teaspoon of rice wine vinegar
Serve!