Difficulty: Medium
Time: 20 mins
Serves: 3-4
Perfect for: Snack, Side-dish or on its own
Fresco Products: Fresco Haloumi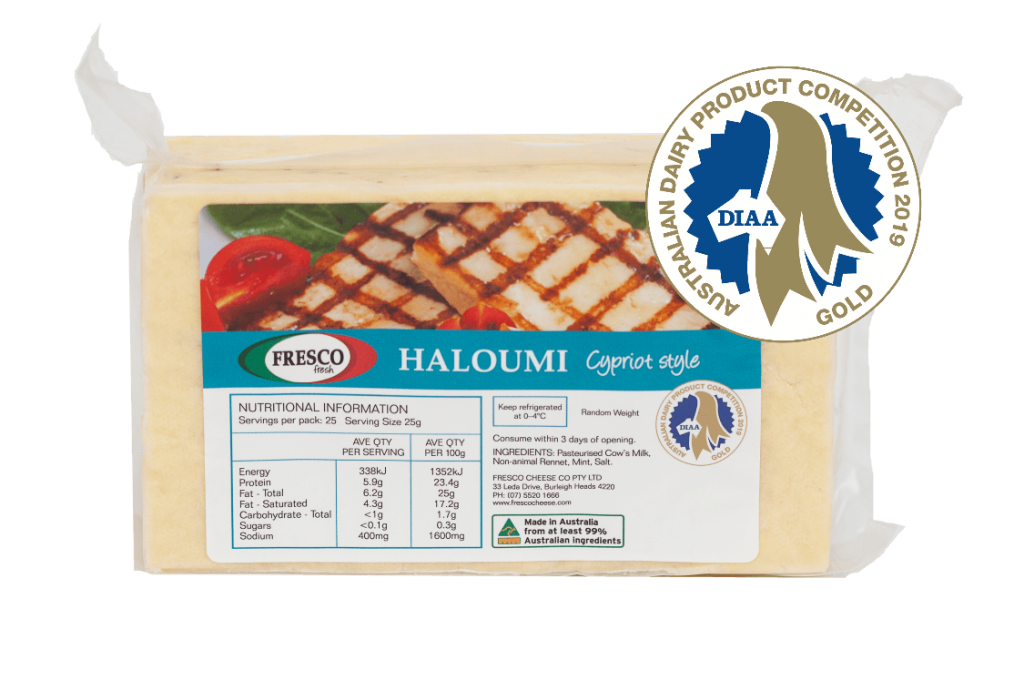 Haloumi fries have never been easier to make than with Fresco's pre-cut haloumi bites. Incredible as a snack, as a side or even on their own, these chips are the ultimate haloumi experience. To compliment the chips, we have the summery fruity flavour of pomegranate, fragrant mint and a mediteranean style, tangy yoghurt sauce. Enjoy with a beer, wine or your beverage of choice, and be sure to invite your friends around to get a taste of this crowd pleaser.
Method
Place 2 cups of vegetable oil into a large pot and bring to 175C* or shimmering hot
Remove Fresco Haloumi Chips from their bag and place into the hot oil for 2-3 minutes or until golden brown
Remove chips from oil with a slotted spoon and place onto a place lined with paper towel
Dust the chips with the garlic powder and cayenne pepper – toss them in a bowl for an even coating
Yoghurt dressing: put 4 tablespoons of greek yoghurt into a bowl and mix in salt, pepper, lemon juice and extra virgin olive oil
Roughly chop your mint and either mix into the greek yoghurt dressing or simply garnish on top of your haloumi chips
Serve!