Fresco's Award-Winning Cypriot Style Haloumi Cheese - Made in Australia
Fresco Haloumi cheese is made in the traditional Cypriot style and infused with flavoursome mint. With a semi-firm, bouncy texture it is perfect when grilled, fried, or even oven baked, making it wonderfully versatile and suitable for breakfast, lunch or even dinner menus!
Our Australian Haloumi was awarded GOLD and Best in Class at the 2019 DIAA Awards, beating out competitors from across the country. You heard it here first – the best haloumi in Australia!
We make it right here on the Gold Coast in our purpose-built cheese factory. Imparted with the coastal charm and character of Burleigh Heads, this haloumi is like nothing else you'll ever experience.
Find your closest retail store stocking our haloumi cheese, or if you are looking for wholesale haloumi cheese instead, but don't know where to buy cheese in bulk, you can order your bulk haloumi through us.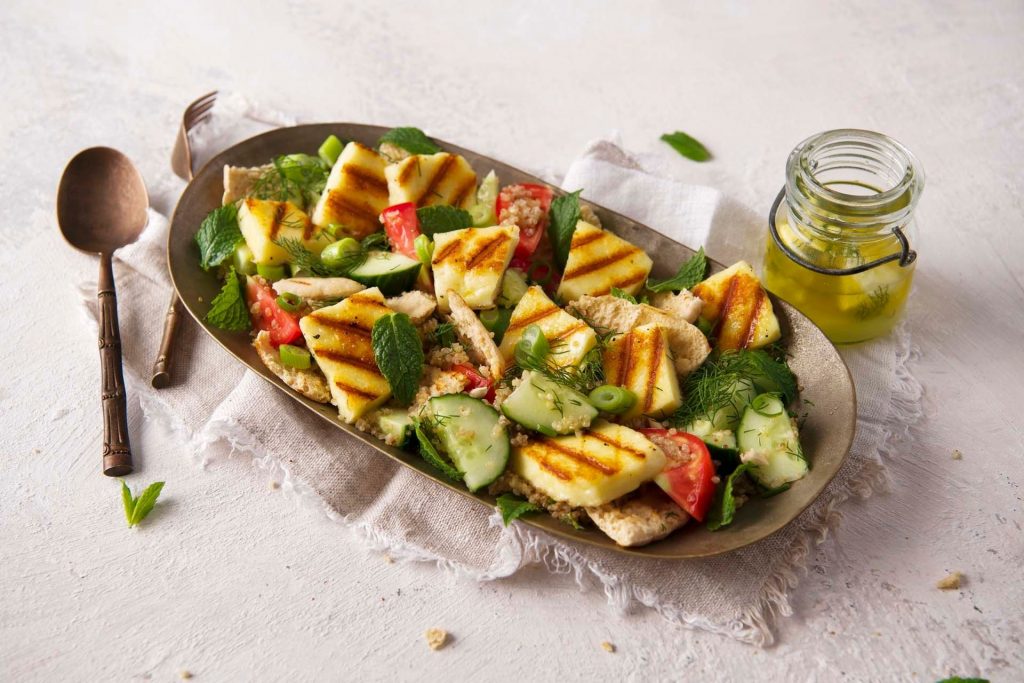 Fresco Halmoumi Cheese won a Gold Medal at the 2019 DIAA Australia Awards.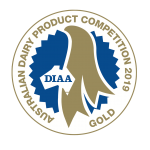 What is Cypriot Style Haloumi?
Cypriot-Style Haloumi is believed to have originated in 16th century Cyprus, where shepherds would rely on it as a plentiful source of protein. Traditionally, haloumi cheese was made with sheep and goats' milk, however after the introduction of cows to the island nation by British travellers in the 20th century cow's milk started to be used as well. Haloumi was (and is) brined in salt to ensure it stays fresher for longer, leading to its prevalence throughout the Mediterranean. Haloumi is high in calcium, zinc, magnesium as well as vitamin A, and B making it both very healthy and extremely delicious – a good combo in anyone's books. No wonder it is an important component of the Mediterranean Diet. This is why haloumi is now one of the most popular cheese available in Australia, enjoyed in restaurants, cafes, and even at home by the aspiring chef! People go crazy for their haloumi!
In fact, records suggest that entire Cypriot villages used to team up to create village-sized batches of haloumi, with key cheesemaking families even donning the incredible cheese's name as their own, with surnames such as Hallumas or Hallumakis.
How We Make Our Haloumi at Fresco
At Fresco, we embrace these traditional cheesemaking methods and passion to create the highest quality haloumi money can buy. We use fresh, Australian cow's milk sourced from local Australian farmers to make our cheese. Our dedicated Australian cheesemakers pour love and care into every batch. The end result is an all-natural, high-quality product that everyone can enjoy.
Whether you're in foodservice, food manufacturing or simply a home cook who loves haloumi, Fresco has you covered, with different sizes and formats to suit your every need. Fresco makes a large foodservice haloumi block for restaurants and haloumi fanatics, as well as retail packs in smaller sizes. We have also just launched a pre-sliced haloumi that will save you time and ensure consistent portioning. Order your bulk halloumi from Fresco today.
With incredible health benefits and a delicious taste, it's no wonder that our Cypriot-Style Haloumi is a massive hit. Fresco Haloumi is vegetarian, gluten-free, and super good for you. We have adapted some options to have lower sodium to suit the Australian palate and give you a healthier option. Don't deny yourself this simple pleasure! Check out our range and enquire today.
Fresco Haloumi is simply
the best on the market